Copy and paste dari Deviantartku:
This December 18th and 19th, there will be Comic Fiesta at Berjaya Times Square in Kuala Lumpur. It's in the Manhattan Ballroom which is like on the 14th floor. Anyways, me and my group, Yon Gumi will be having a booth there and we will be selling out latest book, Yon Gumix #6 which is going to be our first ever full-colour print book. Here's the cover: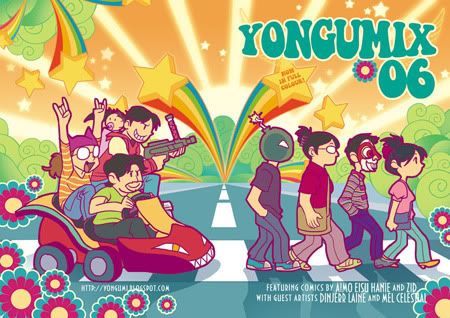 But that's not all. I will also have my own book up for sale in the booth. No Pink Ponies vol.1 will be available for the first time in Comic Fiesta (and Malaysia in general I think) so if you're a fan of the comic and is around the area, come on down and visit the booth.
[img]http://i2.photobucket.com/albums/y12/darkkof/da-promo002….